18th International Conference on Business Management
( ICBM 2021 )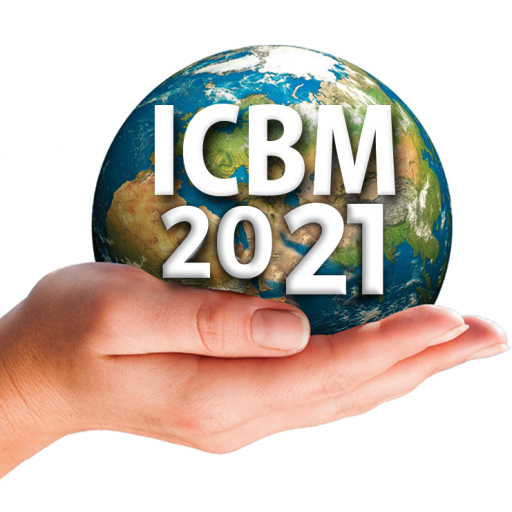 Crisis has become an integral part of everything on the planet while its impacts are mostly felt by organizations and thereby affecting economic and social behaviours. The recent crisis, COVID-19 pandemic has reemphasized this phenomenon by simultaneously affecting many individuals and organizations around the world. All public policy domains, and organizational as well as customer behaviours are changing rapidly in response to the pandemic. Accordingly, business managers and policy makers need to decide on the best way to lead and manage the operations during a crisis of this nature.
On this backdrop, the Faculty of Management Studies and Commerce (FMSC), University of Sri Jayewardenepura (USJ),Sri Lanka has decided to conduct its 18th International Conference on Business Management (ICBM) on the theme of "Managing in Crisis: Brace for Challenges Ahead to Ensure Sustainable Growth".. The FMSC, as the Centre of Excellence in Management education in Sri Lanka, earnestly believe that it is of prime importance to revisit the initial strategies adopted and/or adapted at the organizational level immediately after a crisis strikes. Furthermore, it should be done irrespective of the positive or negative outcomes borne by these strategies within the "new normal" which requires novel processes, strategies, and culture to manage. Hence, the ICBM 2021 aims to bring together scholars and practitioners around the world to exchange and share their experiences and research findings on all aspects of managing in crisis.
Objectives of ICBM 2021
Creating an avenue where scholars and practitioners could share their research findings and experience on the proposed theme.
Uncovering potential future research projects on a wider scope regarding managing in crisis.
Strengthening collaboration among scholars, practitioners, and other stakeholders for feasible joint-projects, funding, and for identifying publication avenues.
Session Schedule
Click here for Text Mode
Conference Tracks
Accounting for Sustainability in Disruption
Business Law and Regulatory System
Business Strategies in Crises
Disaster and Crisis Management
Economics, Public Policy and Development
Education Management, Hybrid Learning and E- Learning
Entrepreneurship, Small Business Management and Innovation
Finance Innovation and Sustainable Strategies
Global Business Management
Human Resources Management and Labour Relations
Information Systems and Digital Transformation
Knowledge Management and Learning Organizations
Leading and Managing People in Organizations
Marketing, Tourism and Hospitality Management
Operations and Technology Management
Real Estate Management and Valuation
Sustainability, Governance, Ethics and Corporate Social Responsibility
Important Dates
31
Aug 2021
Last date for submission of Full Papers
10
Oct 2021
Confirmation regarding acceptance of Full Paper
31
Oct 2021
Camera ready copy of Full papers
Conference Venue
Main Conference
Date : 9th December 2021
Venue : University of Sri Jayewardenepura, Nugegoda, Sri Lanka.
Phd Colloquium and Business Forum
Date : 10th December 2021
Venue : University of Sri Jayewardenepura, Nugegoda, Sri Lanka.
ICBM 2021 Team
Co-Chairs
Conference Secretary
Ms. W. R. M. Shehani Shanika
Email: shehaniwije@sjp.ac.lk
Mobile: +94 71 4294694
Team Members
Prof. P. Janak Kumarasinghe
Prof. (Mrs.) P. D. Hemamalie D. Gunathilake
Prof. M. D. Pushpakumari
Dr. Udayanganie K. Thalgaspitiya
Dr. T. C. M. G. S. S. Cooray
Dr. Ajantha Sisira Kumara
Mr. P. H. A. B. Shantha
Mr. R. H. G. W. Pradeep Kumara
Ms. H. K. Harini Amarasinghe
Ms. J. Ishari Madhukala
Ms. P. Vishwara N. Perera
Ms. U. Gayani Kaushalya
Mr. K. A. D. Ishara Sudeeptha
Ms. V. G. Pavani Lakshika
Ms. D. M. Sachinthanee Dissanayake
Ms. E. Sanduni I. Senarathne
Ms. Dasuni N. Pandithasekera
Ms W. Yasheema Kumudini
Mr M. M. Lasika M. Munasignhe
Ms. R. M. K. Samudrika Rasanjalee
Mr. Ruwanga Wijesooriya
Ms. R. Buddhinie M. J. Ranasinghe
Ms. Naduni Gunawardane
Ms. H. H. D. Pooja J. Opatha
Mr. Dhanuka Perera
Mr. Chamika Udesh
Ms. M. G. H. Madusha
Ms. P. N. Sandamini
Ms. K. I. Uresha
Ms. L. Wanshika Kappettiarachchige
Mr. K. A. D. S. Madhawa Kalugampitiya