19th International Conference on Business Management
( ICBM 2022 )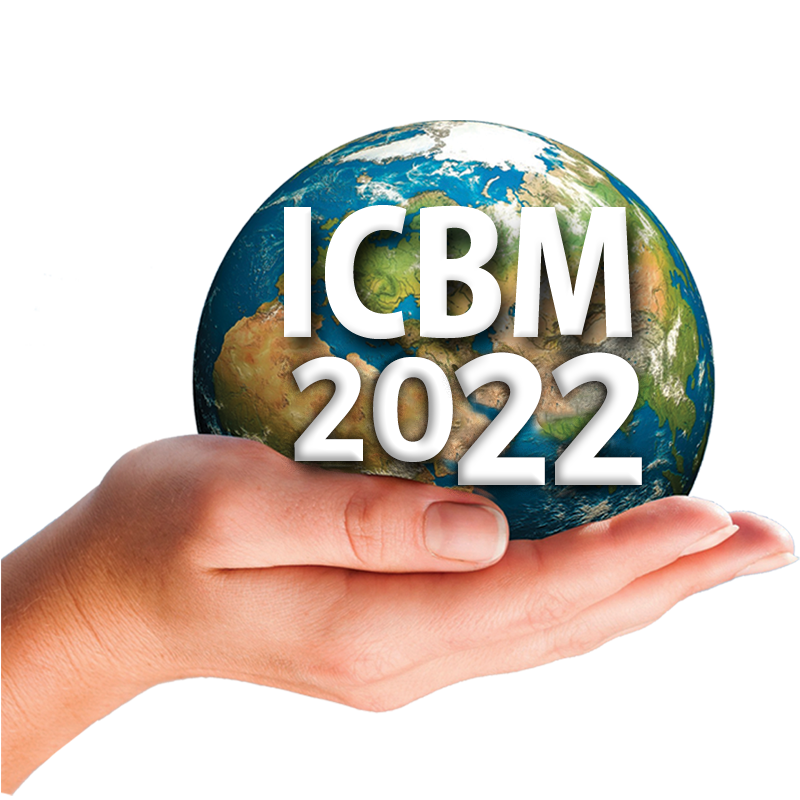 The present global economic crisis is the worst economic crisis faced by countries around the world in more than a century, triggered by the COVID 19 pandemic (World bank, 2022). The World Bank predicted that 90% of countries' economies would fall in 2020, and that the global economy would shrink by 3% where the projected global economic growth of 6% in 2021 will be decreased to 4.9% in 2022. The global extreme poverty is predicted to rise dramatically since 1998, which will effectively wipe out the progress countries made since 2017. The current economic crisis is a wake-up call for the governments, private sector, international development partners and civil society at large to come together and take concerted action to develop consistent, long-term, and sustainable economic strategies that are aimed towards national and regional productive development. These solutions should be to overcome the increased role of distance within the context of the pandemic in shaping consumption and business, furthermore they should also be harnessed to increase regional economic integration beyond this emergency.
Governments have already implemented their own rapid and comprehensive policy responses to mitigate the crisis's worst immediate economic effects nationally. However, these approaches have aggravated several related economic and social problems. This is especially true for developing nations than their counterpart due to the magnitude of the financial risk and the policy burden caused by the pandemic towards already weak economies, which shows the necessity of an equitable global recovery in the long run.
Based on this scenario, the Faculty of Management Studies and Commerce (FMSC), University of Sri Jayewardenepura (USJ), Sri Lanka has decided to conduct its 19th International Conference on Business Management (ICBM) on the theme of"Equitable Recovery Amidst Economic Crisis: Post-Pandemic Challenges and theWay Forward". The FMSC, as the "Center of Excellence in Management education in Sri Lanka", earnestly believes that the key focus of the recovery efforts of the crisis should be equitable, where finance plays a central role in the recovery process. Hence, the ICBM 2022 aims to bring together scholars and practitioners around the world to exchange and share their experiences and research findings on all aspects of recovery from the present economic crisis.
Objectives of ICBM 2022
Creating an avenue where scholars and practitioners could share their research findings and experience on the proposed theme.
Uncovering potential future research projects on a wider scope regarding managing crises.
Strengthening collaboration among scholars, practitioners, and other stakeholders for feasible joint-projects, funding, and for identifying publication avenues.
Conference Tracks
Accounting for Sustainability in Disruption
Business Law and Regulatory System
Business Strategies in Crises
Disaster and Crisis Management
Economics, Public Policy and Development
Education Management, Hybrid Learning and E- Learning
Entrepreneurship, Small Business Management and Innovation
Finance Innovation and Sustainable Strategies
Global Business Management
Human Resources Management and Labour Relations
Information Systems and Digital Transformation
Knowledge Management and Learning Organizations
Leading and Managing People in Organizations
Marketing, Tourism and Hospitality Management
Operations and Technology Management
Real Estate Management and Valuation
Sustainability, Governance, Ethics and Corporate Social Responsibility
Important Dates
30
Sept 2022
Last date for submission of Full Papers
10
Oct 2022
Confirmation regarding acceptance of Full Paper
31
Oct 2022
Camera ready copy of Full papers
Conference Venue
Main Conference
Date : 8th December 2022
Venue : University of Sri Jayewardenepura, Nugegoda, Sri Lanka.
Phd Colloquium and Business Forum
Date : 9th December 2022
Venue : University of Sri Jayewardenepura, Nugegoda, Sri Lanka.
ICBM 2021 Team
Co-Chairs
Conference Secretary
Ms. P. T. D. Liyanage
Email: pubudunil@sjp.ac.lk
Mobile: +94 77 9389551
Team Members
Prof. Sumudu Perera
Prof. Nishani Wickramaarachchi
Dr. Ananda Rathnayake
Dr. Neelangie. S. Nanayakkara
Dr. L. Wijewardene
Dr. Sampath Kongahawaththe
Dr. L. D. C. S. Subhashini
Dr. R. Dharmawardene
Mr. Aminda Lakmal
Ms. Bhagya Jayasekera
Ms. Pubudini T.D. Liyanage
Ms. Sachinthana Manthrirathna
Mrs. Nadeeka Pathirana
Ms. Aruni Fernando
Ms. Chathurika Jayasooriya
Mr. M A G N Jayasooriya
Mr Nimasha Sugathadasa
Ms. Nipuni H. Haputhanthri
Ms. Chathini De Silva
Ms. Hasitha Sooriyaarachchi
Ms. G D Nilmini
Ms. Ishani Uresha
Ms. Pooja Opatha
Ms. Rumali Kavindya
Ms. Udeshika Chandrarathne
Mr. Chamika Udesh
Mr. Saman Abeywickrama
Mr. S M D Janith Dayarathna
Mr. MHDN Perera
Ms. Bhagya Dewmini Fernando
Ms. Deshani Kaushalya Jayasingha
Mr. Ravindu Kulawardena